RealTraps

Acoustics, LLC
47 North Plains Industrial Drive, Wallingford, CT 06490 * 860-210-1870 * http://realtraps.com/

RealTraps News - Studio19 Records
Another fabulous RealTraps installation

We recently completed a full-on treatment project at Studio19 Records here in our own state of Connecticut. We modeled this room after our Hearing Is Believing video showing how to obtain million dollar sound in a typical home-size space. Studio owner Luiz Serva contacted us last November asking for a state of the art treatment solution, and RealTraps principle Ethan Winer devised the plan. Luiz will take it from here: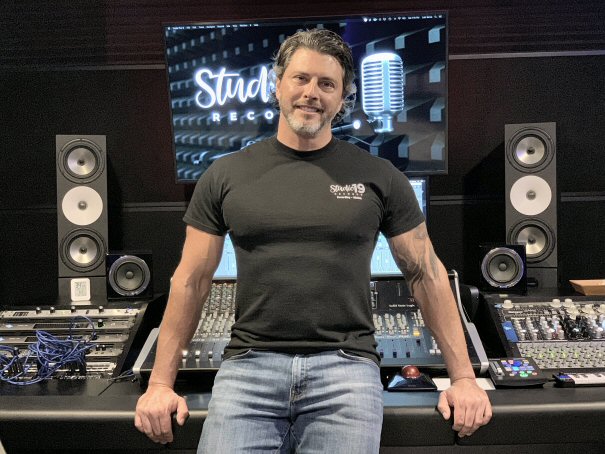 Luiz Serva is the proud owner of Studio19 Records in Southbury, Connecticut.
Luiz Serva has been involved with music since his early days. At 16 years old his band got a record deal in his home country of Brazil, allowing him to record at a major studio in Rio de Janeiro. After that experience and traveling the country touring, he ended up moving to the USA and has been involved with bands, recording, and mixing ever since.
In the beginning of 2019 Luiz decided it was time to build his own professional production studio, to accommodate both recording and mixing. He set out to build the "best small studio in Connecticut" and named it Studio19 Records. With this goal in mind, only the greatest gear would be purchased - from the best vintage mics, preamps and compressors to a state-of-the-art monitoring system. But he knew none of this nice equipment would matter if he didn't have a great sounding room.
Luiz researched all the major acoustic treatment companies and decided to go with RealTraps. Ethan Winer went to Studio19 and helped Luiz make his dream studio sound like a million dollar studio. With no expenses spared, Luiz's Studio19 Records added MegaTrap stacks to treat all four corners, several Far and Near style RealTraps Diffusers all around the rear of the room, 4 HF style Fat MondoTraps for the left and right sidewall reflection points, plus Fat MondoTraps everywhere else including the entire front wall. Before and after response and decay measurements were taken, and the results are fabulous!
Studio19 is already busy working with up and coming artists, and is ready to help any artist or band with recording or mixing services.