GoboTrap Assembly Instructions & Video
Click the images on this page to enlarge them.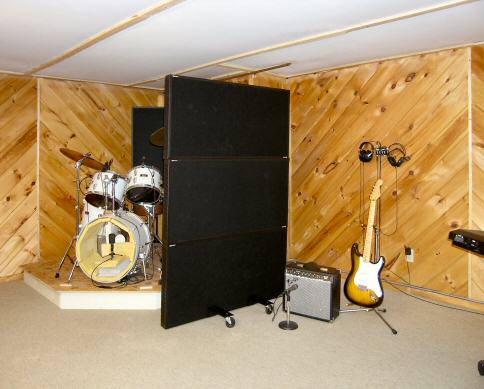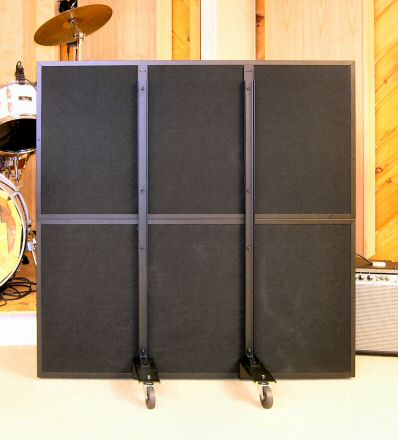 GoboTraps offer a simple and elegant way to isolate a performer or instrument amplifier. They can also be used to create a large portable absorber to easily change the liveness of larger spaces.
GOBOTRAPS AND CARRIAGES
The GoboTrap system consists of a GoboTrap Carriage with wheels that accommodates either two or three HF style MiniTraps. The traps are stacked sideways on the carriage to create a gobo that's four feet wide, and two or three traps can be attached for a total height of either four or six feet. [Metric: 122 cm wide by 122 or 183 cm high] The GoboTrap carriage hovers very low to the floor to minimize sound leakage, and the wheels are large enough to roll easily on thick carpet or over wires.
HF MiniTraps are fully absorbent on both sides, so the gobo can be placed near sound sources and microphones without picking up damaging reflections. The 3-inch thickness ensures adequate sound isolation through the gobo.
GoboTraps are available in a variety of configurations to suit your application. For simplicity, they are sold a la carte: Each GoboTrap unit includes a GoboTrap Carriage, two or three HF MiniTraps, and an optional clear 3/16 inch thick Plexiglass top section as shown below.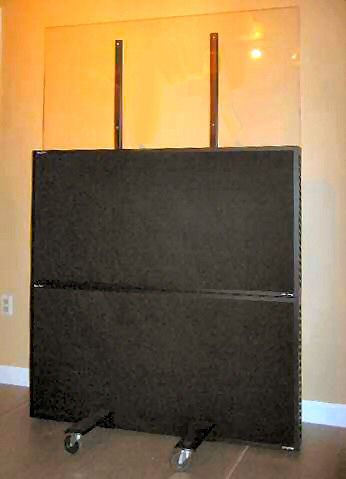 Available MiniTrap colors are White, Wheat, Gray, and Black, though the GoboTrap Carriage is available in Black only.