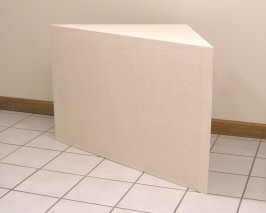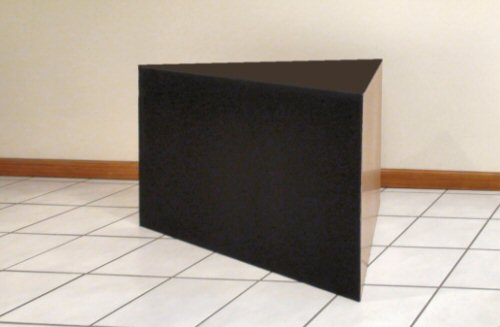 MegaTraps absorb more than any other commercial bass traps in the world, regardless of price.
"Since they don't look like typical acoustic panels, they have very high 'spouse' acceptance."
THE MOST POWERFUL BASS TRAP EVER MADE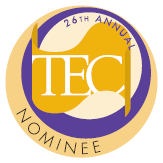 RealTraps MegaTraps absorb more, and to lower frequencies, than any other bass trap product ever made at any price.
MegaTraps are meant for corner placement only, and boast a front face nearly three feet wide. When stacked from floor to ceiling, they fill the corner completely for maximum absorption. MegaTraps are built similarly to other RealTraps bass traps, using our proprietary limp mass membrane behind the front fabric for maximum absorption at bass frequencies.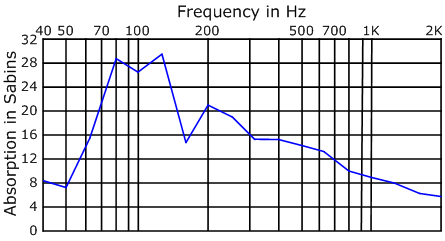 | | |
| --- | --- |
| | Most bass traps are four feet high, so the corner absorption data above reflects two 2-foot sections, for a fairer comparison with other products. Data measured at IBM's Hudson Valley Acoustic Lab, Sept. 17, 2009. |
Besides absorbing more than any other bass trap in the world, MegaTraps also look terrific. When placed in a room corner, all you see is the solid color fabric front. Since they don't look like typical acoustic panels, they have very high "spouse" acceptance. They also look terrific in recording studios and control rooms.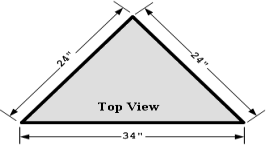 MegaTraps extend two feet out from a corner in each direction.
MegaTraps are 23-1/2 inches high and weigh 17 pounds each. The front fabric is available in white, wheat, gray, or black colors. They can also be made shorter for the same price, to completely fill a corner to any ceiling height. Note that custom sizes can take an extra week or two to produce.
An optional rigid top made of 1/4" thick Masonite is also available, for domestic placements where a shorter stack (one or two MegaTraps) will serve as a corner table, counter surface, or speaker stand. The top supports weights up to 50 pounds.
Note: MegaTraps are priced individually, but sold only in pairs for shipping efficiency. Custom heights also need to be bought in pairs. However, if you are local and plan to pick up your order in person, they can be ordered in any quantity.